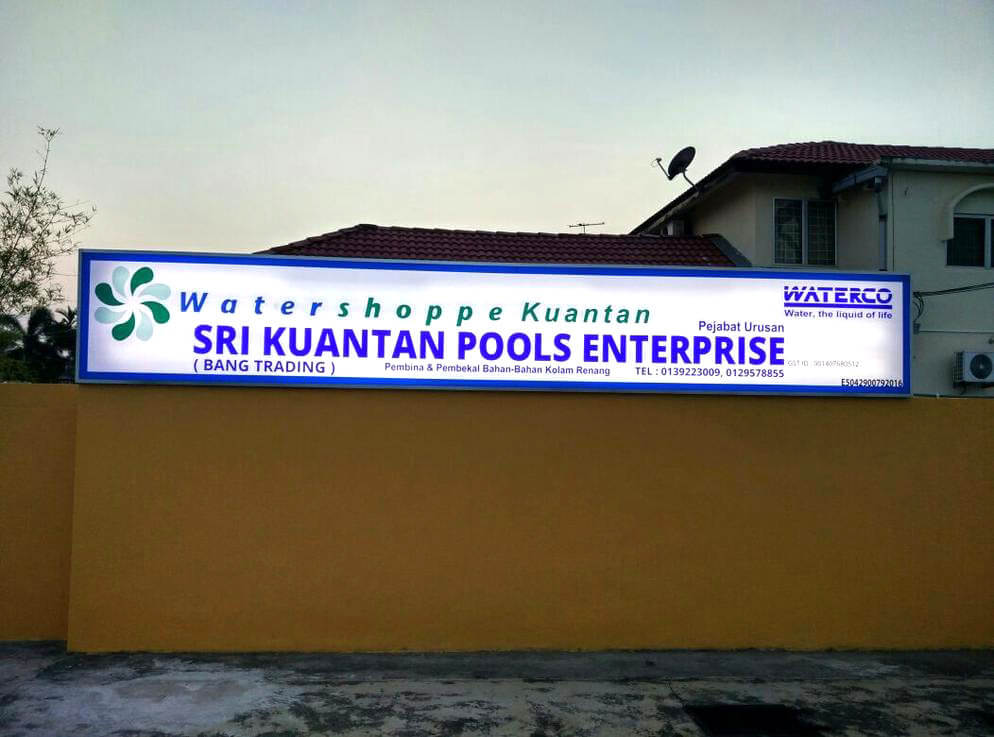 Watershoppe Kuantan Hi-Chlon 70% 45kg (JPN). Quality unstabilised chlorine Clear Aqua 90%, 50kg (US) stabilised chlorine. Also available in 5kg pail. Relax and enjoy. Life is in your own hand. Enjoy! Enjoy! Enjoy! Limited space can also provide a little pool to leave behind all the day's pressure. Relax! Relax! Relax!

For people who are too busy to look after their pools. Chlorinator system keeps pools clean and easy to maintain.

International standard anti wave lane ropes.
Anyone with enough space in the compound can own his/her own swimming pool. With proper filtration system, maintenance and expenses are negligible.

Attractive adjustable durable swimming pool overflow drain cover grating (light blue or white) of 8″ and 12″.

Also available Hayward jacuzzi jets, wall inlets, floor inlets and a wide range of swimming pool chemicals, apparatus and equipment.

Waterco vacuum pump on rust free trolley c/w rain proof switch, 100′ cable and pvc fittings. Ready for use immediately.
➥ Design and build
➥ Swimming pools and filtration system
➥ Pool maintenance, repair and refurbishing
➥ Pool equipment & accessories
➥ Pool chemicals
➥ Pool deck furniture
➥ Adjustable pool drain cover grating 8″ & 12″ (white / blue)
➥ Household filtration system
➥ Under water pool lights
8″ ABS pool drain cover flexible gratings (light blue or white) RM27.00 pfr
10″ ABS pool drain cover flexible gratings (white) RM30.00 pfr
12″ ABS pool drain cover flexible gratings (white) RM33.00 pfr